A 3D file is all you need to begin the process. Submit a file through our website, via email or call us at 0086-13570392519. Our experienced sales engineers will quickly put together a comprehensive, interactive quote as well as a Manufacturability Analysis.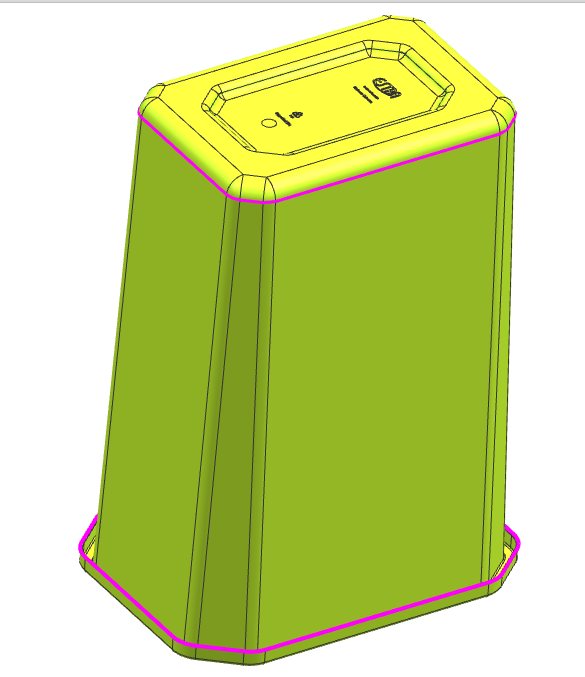 If you have a CAD file ready, we can provide you an interactive quote in 24 hours or less. STEP or IGES files are preferred.
We can sign the NDA(non disclosure agreement) with you if necessary.
Step 2: Mold Analysis
(in 3days or less)
We will do the DFMEA(
Deign failure mold & Effect analysis to reduce risk)
or MAF (Mold flowing analysis) after got your drawings. We will need about 2-3days to finish this step.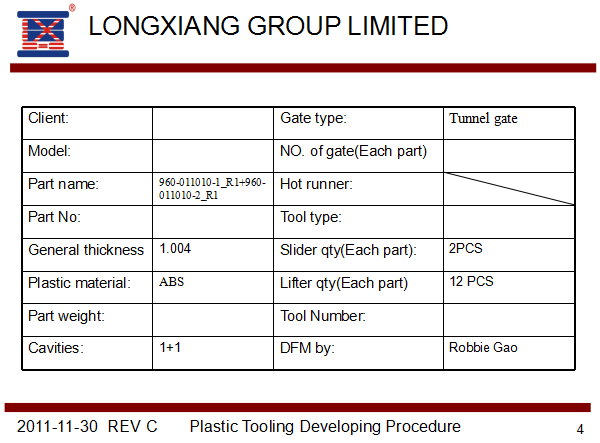 DFMEA
DFMEA(Design Failure Mode & Effect Analysis ) should be prepared before the 2D tooling design ,which should include P/L, Gate location, Ejector pins and the basic structure of tooling as well as the comments for any parts design defects. This is a good way to save much time and cost for tooling design and fabrication.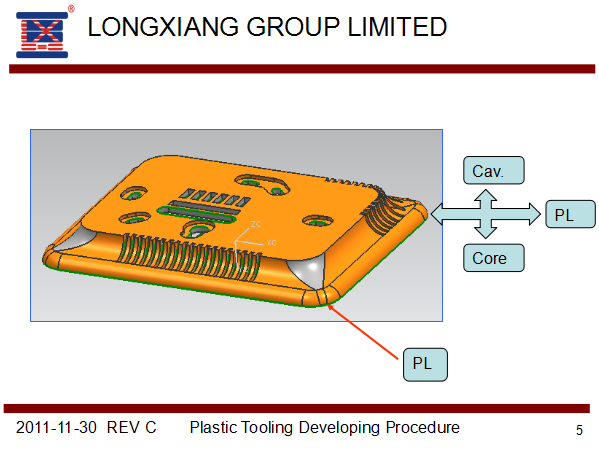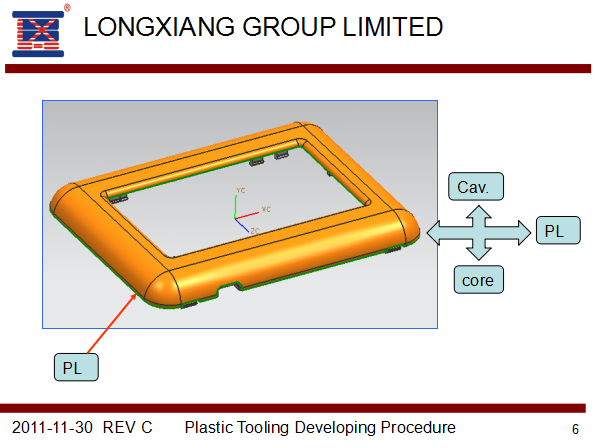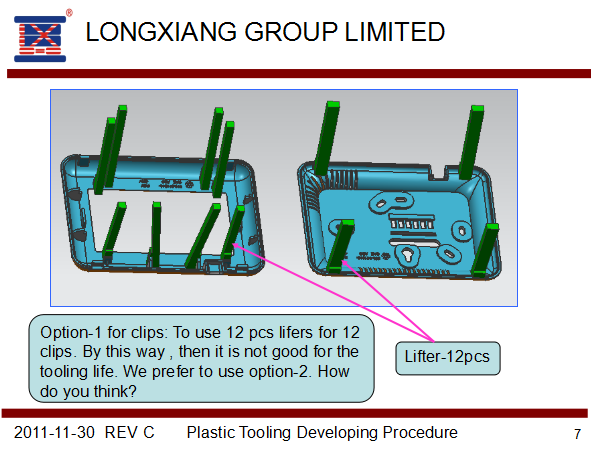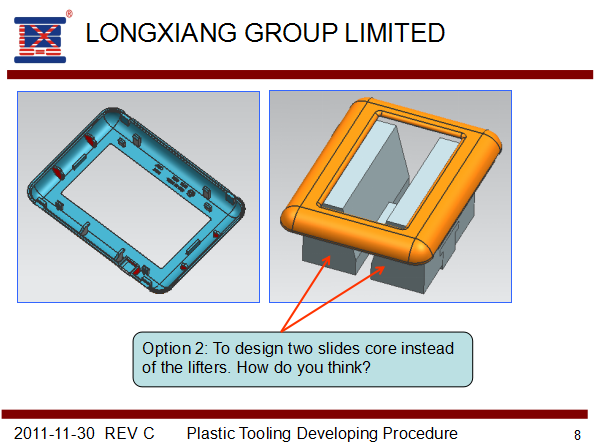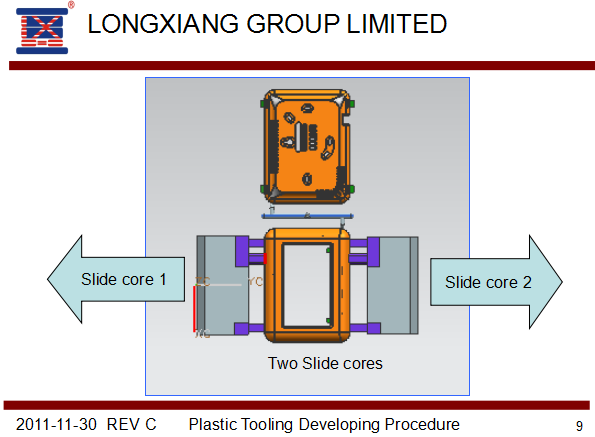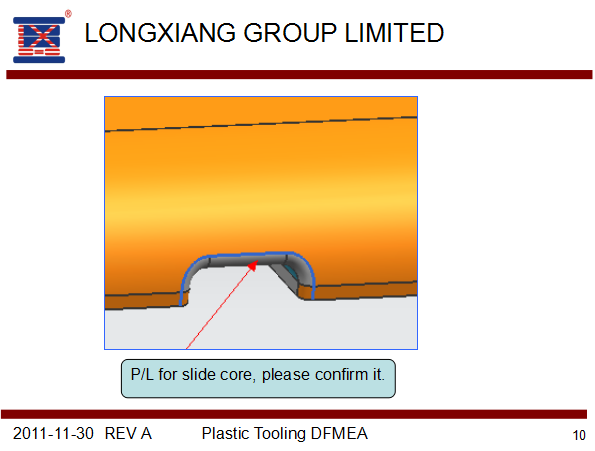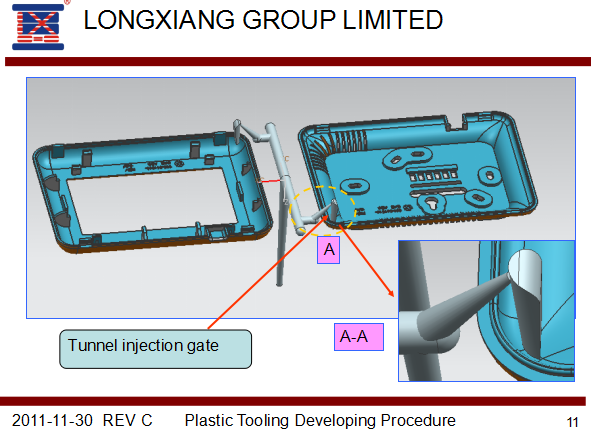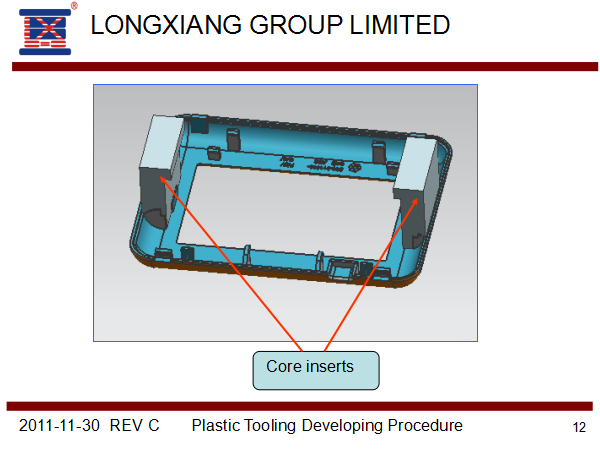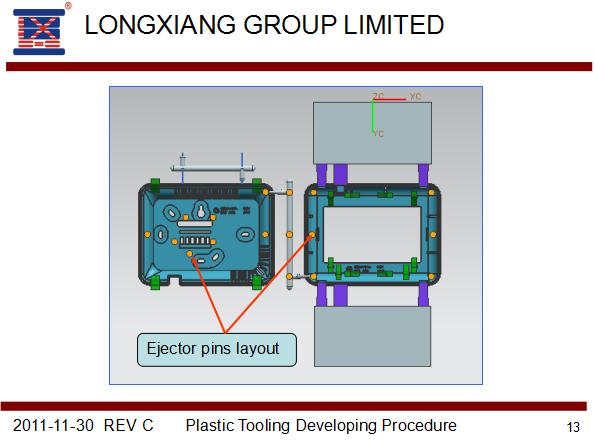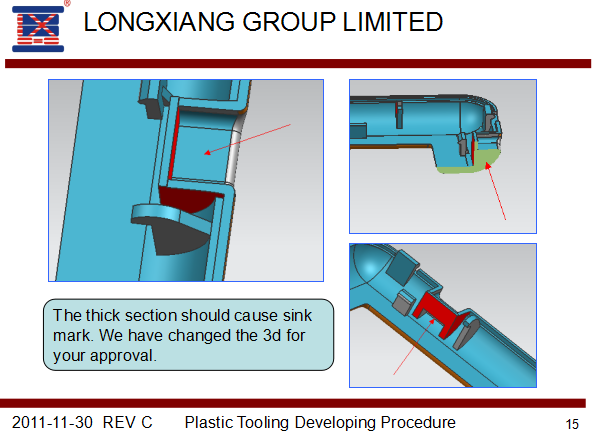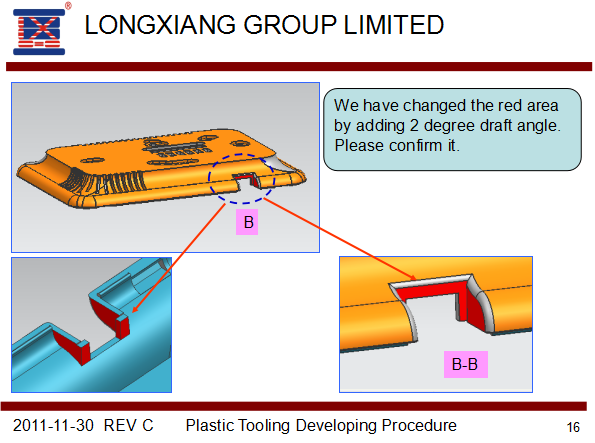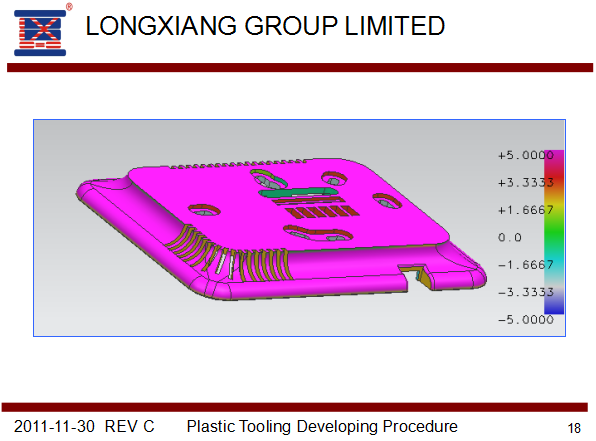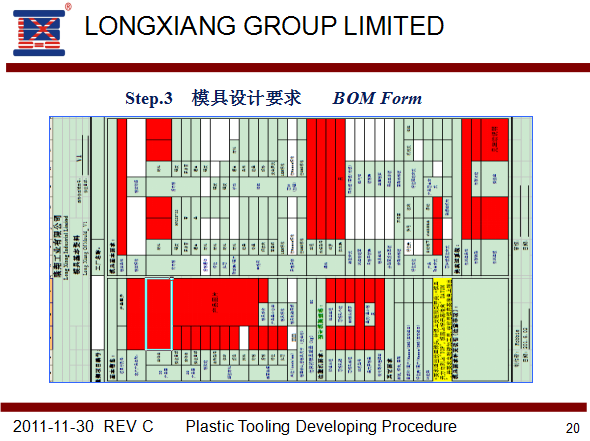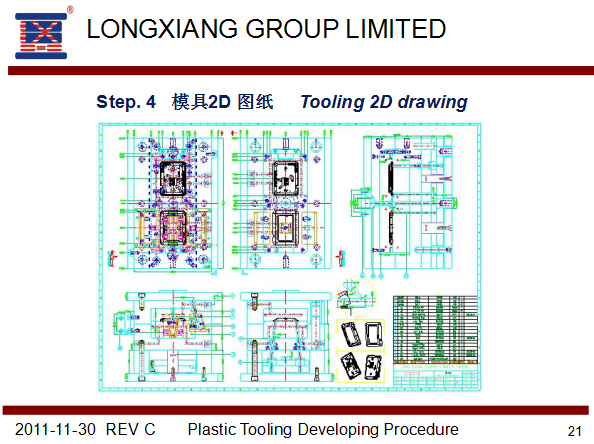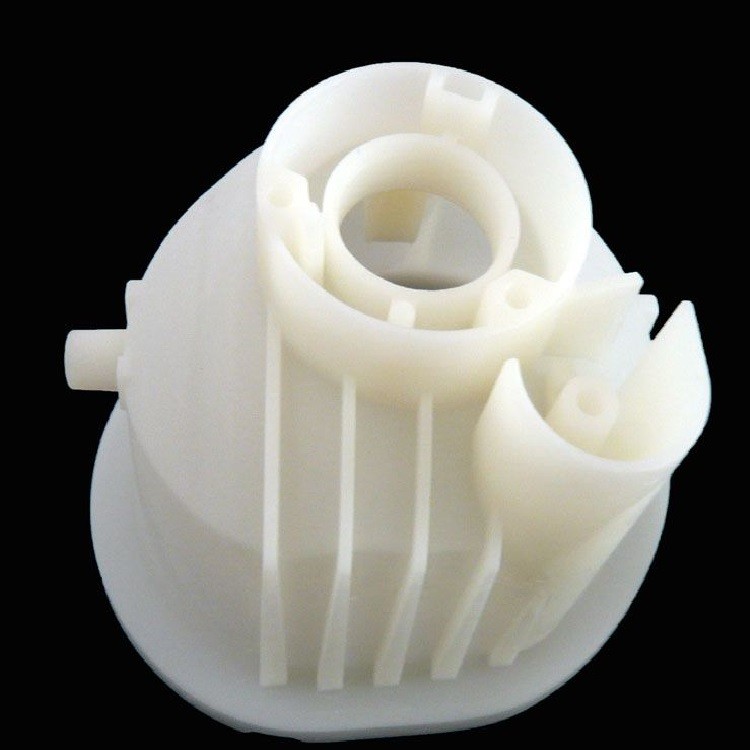 Step 3: Prototypes (in 9days or less)
Once the mold is created in a matter of days, it goes through our Proprietary Process Engine; the driving force behind our injection molding process. It carefully analyzes and guides our technicians to ensure optimal conditions to help create your consistent custom molded plastic parts.
We can do rapid prototype with 3D printing,CNC Machining(plastic and metal),Silicone Mold Vacuum Casting,Reaction Injection Molding(RIM),Sheet Metal fabrication and surface finishing.
The tolerance reach +/-0.02-0.1MM, details as following:
1, Industrial design
2, CNC plastic/metal prototypes
3, SLA/SLS service
4, Vacuum casting/vacuum forming (Silicon Mould)
5, CNC Aluminum/Brass/Copper/Bronze CNC machining/machined parts
6, Injection mold &Plastic Injection
7, Low volume production
Step 4: Mold Design (in 3days or less)
After approved the DFMEA or MFA, next step is mold design, our engineer team is very professional on it, 2-3days can send you the mold drawings.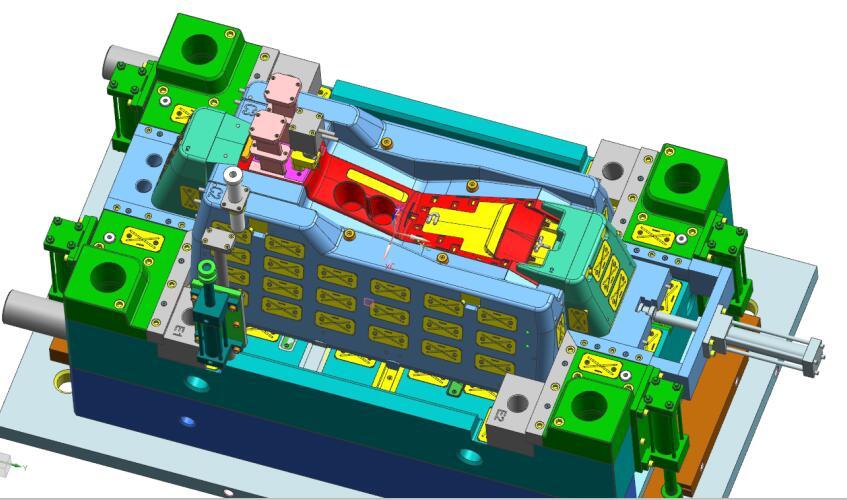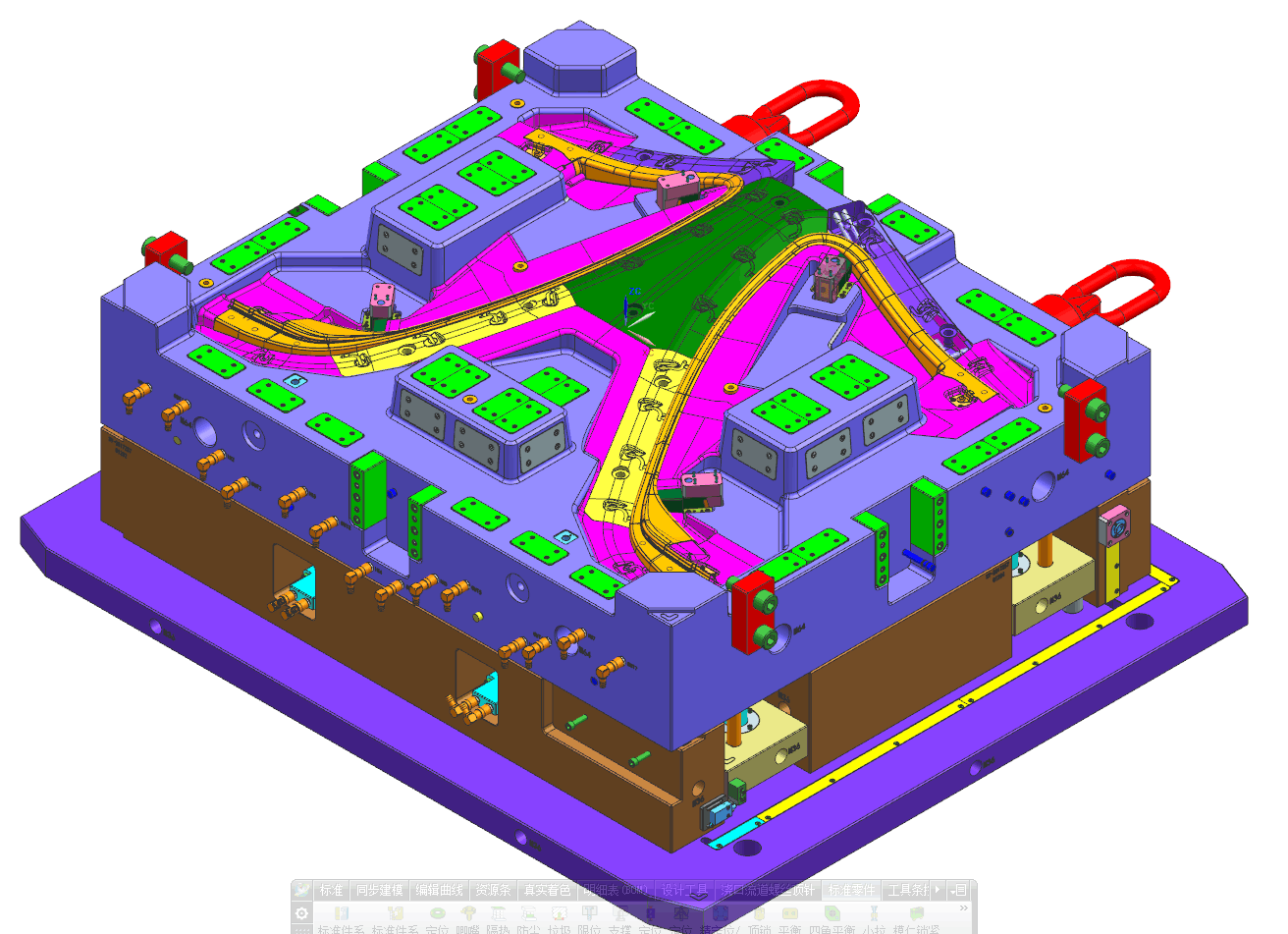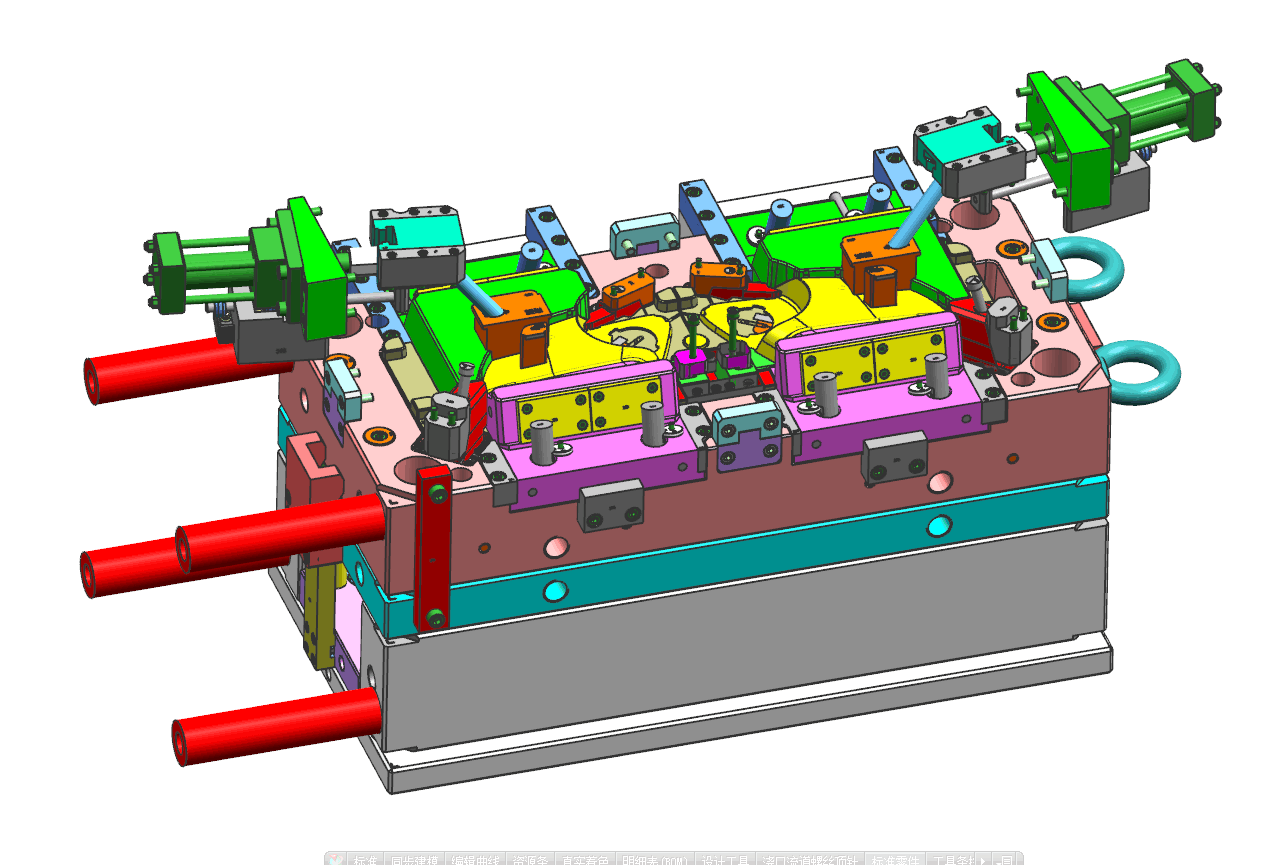 Step 5: Mold Making (in 30days or less)
After approved the mold design from our customers, we will start to making the molds. 2 files will send to you as following.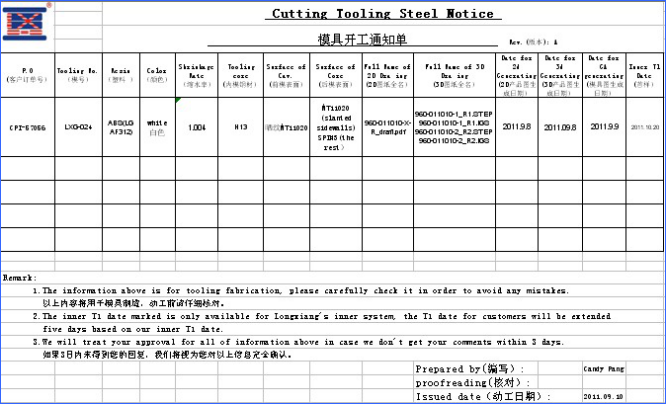 Step 6: Cutting Tooling Notice
We will send this file to you before we cut the steels, this is for final to confirm, we can be sure 100% are correct all information on drawings, shrinkage, material, finishing etc.
Step 7: Mold Project Schedule and Report
During the mold making, We will update the schedule weekly. So that you will very clear on the mold proceed, and we are very strict on the T1 time(the first time of mold trial). So you won't worry we will delay your delivery time.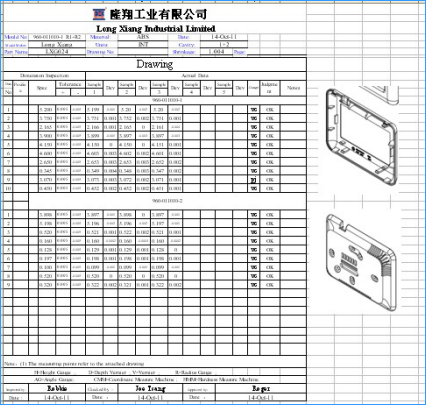 For this step, the following files will send to you:
1. Tooling 2D
2. Tooling 3D
3. Dimension Report (The left form shown)
4. Photograph
5. Video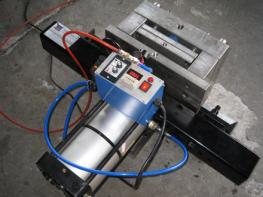 Step 9: 3000 cycles testing for tooling ejecting system
It is easy to have problems for tooling ejecting system during mass production . So we developed our patent fixture to test it for 3000 cycles before shipment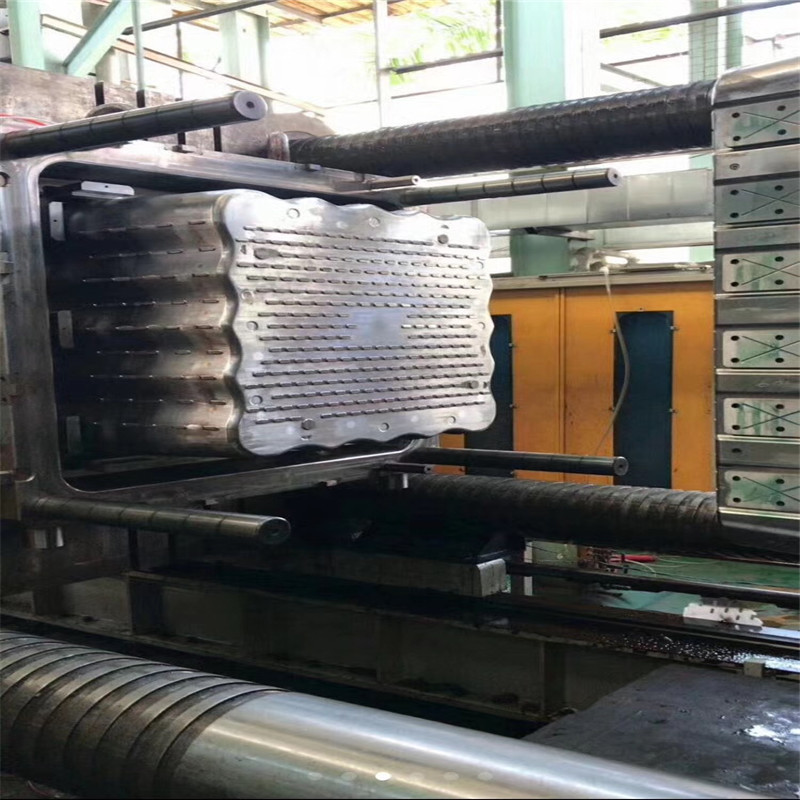 Injection Molding
After the samples approval by our customers, we will delivery the toolings or produce the plastic parts base on the orders.
When your tool is ready, we install it in one of our all-electric injection molding machines and your chosen material is loaded into the hopper. The Process Engine takes over by quickly analyzing key components within the injection molding process to ensure the most consistent and stress free production of your custom parts.
Our 80 to 3000 ton electric machines use 88% less energy than hydraulic machines and allows for a more controllable plastic injection process. This enables us to manufacture your parts with more consistency and at the best possible price.
Telefon:

86-020-29869896

86-13178879403

86-13570392519
Email:
WhatsApp:
Detaillierte Adresse:

No.96-1 Qixin Road, Dongchong Town, Nansha District, Guangzhou, Guangdong, China, 511453
Melden Sie sich für den neuesten Katalog, neues Design und Werbung an